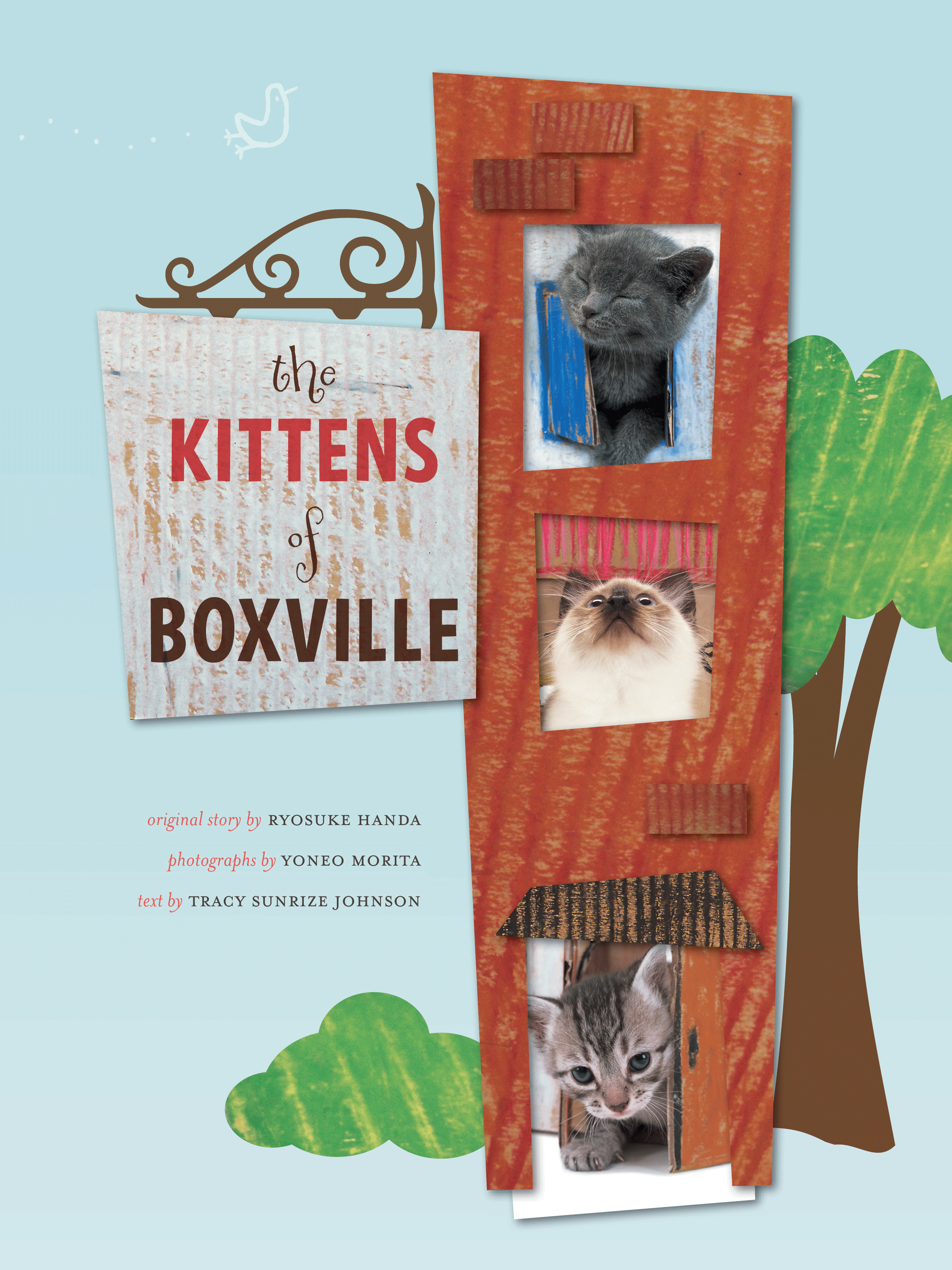 CAT HOUSE
Originally published in Japan, this 72-page book follows the antics of super kawaii kittens as they frolic through a rustic all-cardboard village, custom-built for them from shipping cartons. I refreshed the design and lovingly wrote a peculiar new story in irregular and exclam-heavy English, informed heavily by my incessant trips to Japantown (where else can I find a decorative case made specifically to hold one pair of false eyelashes?), as well as my belief that I am a pretty excellent writer of cat dialogue. I once took an online quiz to determine my superpower and the answer was "animal communication," so obviously I was the perfect/only choice for this assignment.
-------
I'd hoped to keep the Japanese title of Cat House—so blunt, so straightforward, so weird!—but the quaint sensibilities of my editors prevailed, and the more storybook-ish The Kittens of Boxville made the final cut. So when you search for this book on Amazon, do not be fooled. Ceci n'est pas une maison de chat!
-------
Book and postcard set both feature die-cut windows in their covers, allowing curious kittens to peek out... Just like they do in regular, non-cardboard houses.